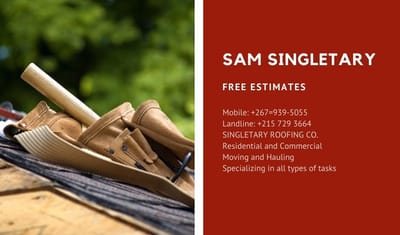 Roofers install shingles, asphalt, metal, or other materials to make the roof weatherproof. Roofers replace, repair, and install the roofs of buildings, using a variety of materials, including shingles, bitumen, and metal
Build roofs using various materials and tools.
Deliver projects within timeline.
Inspect damages and estimate costs of labor.
Repair or replace broken materials.
Remove debris from roofs to place materials.
Smoothen roof surfaces and fill in edges with cement.
Roofing can be a physically demanding profession. It requires the stamina to stand, climb, and carefully walk in hot, cold, and sometimes windy, snowy, or rainy weather.
In addition. my crew specializes in all types of other tasks: for example, Moving and Hauling